Hello lovelies,
Another month is over and here we are again. After some thoughts I'm trying something new this time. The truth is, I read a lot in a month, and it's just very tiresome (and I'm guessing, very boring for you) to list every single book. So this time I'm picking some books that made an impact on me, left me with tons of feelings and/or I need more people to know about.
Anyway, this month I read 32 of books. It's like my best record ever and I'm so happy. I tried to make a TBR and somehow was successful (not really); I read 9 books from the list, DNF 3 and I'm currently reading 2 (Dragon Pearl and American Dreamer). Yeah, doesn't look great but for being my first monthly TBR, I'm counting it as a success. What I mean, yes I read 32 books but only 9 of those were in my actual TBR. Ups?
I will stop rambling about my reading habits and just let you read my rambling about feelings and books…
---
Key Code:
🌻book by Latinx author
☀️book by Asian author for YARC Challenge (here to know more about it)
🐋backlist title (pub 2018 or before)
🦄new release (pub 2019)
🌲ARC
🎧 audiobook
cover goes to Goodreads page
Far From You by Tess Sharpe
🎧 🐋|Pub: March 2014
I buddy read this book with Laura from Green Tea and Paperbacks. It's a YA thriller/mystery with a disabled bisexual MC. It's phenomenal, okay? I love how nuanced and messy the characters are, how gay the story is, how beautifully written the book is, how great the mystery worked for me. Sophie has been drug free for nine months but when her best friend dies is so easy for everyone to not trust her, the recovering addict that fool them for so long. And it's so painful to read, the distrust and disdain that Sophie goes through. But it's, sadly, so real. As a society, we have zero compassion for addicts. Although the book is not by any means a happy story, there are hopeful moments that made me smile so much. I'm so happy I read this book and so happy that buddy read it too (sorry Laura!! I know it took me so long and I want to cry).
TW: recollection of drug use, drug abuse, homophobia, ableism directed to main character, death of a friend, biphobic comments (called out), statutory rape
The Legend of Korra: Turf Wars
🦄🌲|Pub: March 2019
I'm part in love with this story and in part so irritated by it. If you didn't watch Avatar, short recap; The Legend of Korra was an animated series by Nickelodeon that followed the new Avatar, Korra, a brown girl from the Southern Water Tribe and her friends, fighting all the baddies as Korra learned how to be the Avatar. In the fourth season, Korra and Asami walked together to the Spirit portal and before the screen gets black, they sort of kissed. Oh friends, how much we Avatar fans screamed!! Our two favorite women get together? And it was such a perfect ending because they used to be enemies (you know, competition) and then they became friends and now girlfriends!!! My sapphic heart can't take all this cuteness.
Anyway, what I'm trying to say is that I was expecting so much sapphicness here. And it was delivered! Oh the flirt and the kisses and the small gestures! Plus I really appreciated the small conversations with elders that show us that queer people has always existed in this universe. BUT it irritates how bad the plot is. Korra and Asami deserve better enemies than this! I mean, it not really terrible per se but it's not something we haven't seen before; oh he wants power, oh he was hurt, now he wants revenge and to take over the world. Okay??? Really not terrible, but after four seasons, this feels so flat and underdeveloped. Do better writers and give us a plot that queen Korra deserve!
TW: biphobic/homophobic comments (called out)
The Moon Within by Aida Salazar
🌻🦄|Pub: February 2019
This book is a tender exploration of gender identity and culture. Celi is a Puerto Rican-Mexican American girl caught between feelings, crushes, friendship and her family. As her 12 years old birthday gets close, her mom wants to have traditional Mexica ceremony, but she refuses. Celi is horrified that her mom is making her period a public event. To get away from all the arguments and embarrassing conversations, Celi dances, her passion, what brings her joy and peace. Things get more complicated, however, as she gets close to her crush, Ivan, and her loyalty for her best friend is at test.
Okay, I'm making a mess of trying to describe this book but in summary; a story about finding confidence and love in your community. I really appreciate how Aida shifts our view about periods and menstruation, how the connotations of being gross or embarrassing are thanks to western culture. I also really appreciate the conversations about gender fluidity in Mexica culture. Don't know, I just love the way Celi's community are supportive and embraced queer and gender nonconforming kids, given them all the love they deserve. I stan supportive adults!! Celi messes up but still tries to do better for her best friend and I appreciate that too. She's not trying to hurt them, but her silence and passive responses did hurt them, and this is something Celi has to do better next time.
TW: deadnaming, trans phobic jokes, trans exclusionary language (some of it is rectified towards the end), descriptions about periods and menstruation
You Don't Everything Jilly P! by Alex Gino
🐋🎧|Pub: September 2018
I was very excited to read Alex Gino's latest book. Their debut, George, is a beautiful, heartfelt story and I knew I wouldn't be disappointed here. Jilly P is a middle schooler, a fantasy fan and very soon, a big sister. She wants to be a good ally, friend and sister, but she messes up. She says the wrong things, and although sometimes she has the best intentions, she still hurts her friends. But she owns her mistakes and always stands up for the people she loves. Alex Gino is such a genius; the characters are so delightful, so sympathetic and real.
TW: racist comments and microaggressions (called out in text), death of a Black, deaf teenager, ableist comments (called out in text)
Bloom by Kevin Panetta and Savanna Ganucheau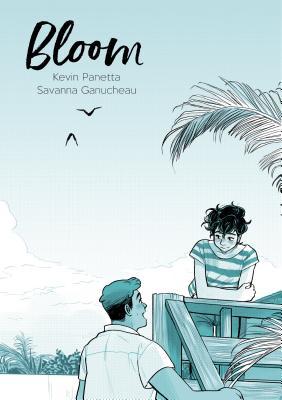 🦄|Pub: January 2019
I saw so many friends getting and gushing about this book so when I saw it on my library I had to get it! It's a graphic novel about two boys that work in a bakery, one who loves it with all his heart and one who just wants to get away, falling for each other. The colors are so soft and the art delightful. The story is adorable and it'll definitely make you very hungry! The ending was a bit rushed, after the Big Fight we don't see much of Ari's train of thoughts. But in any case, the ending is so hopeful and just perfectly sweet for these baker boys.
The Serpent's Secret by Sayantani DasGupta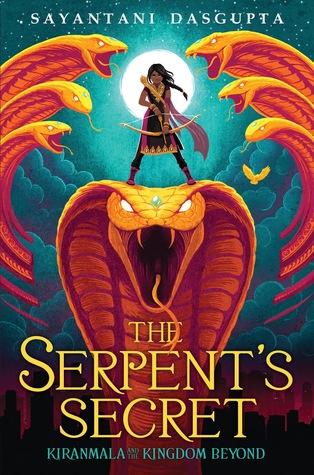 🐋☀️🎧|Pub: February 2018
This book is so fun and amazing. And the audiobook is narrated by the author! Which it's so freaking wonderful. I truly love middle grade stories that center girls coming to terms with their identities and saving the world. Kiran has heard all her life how she's an Indian princess, but that's all lies! A tale that her parents maintain because they don't realize she is all grown up now. Until she turns 12, her parents disappear, two very handsome princes come to pick her up and she ends up fighting an ugly demon. So maybe everything wasn't just stories? The book is just so good, friends. The way it explorers Kiran feeling of otherness as daughter of immigrants, as a young brown girl is heartfelt and brilliant. Can't wait to read the next one!
TW: racist comments and microaggressions by bullies
Pride by Ibi Zoboi
🌻🐋🎧|Pub: September 2018
This book is so freaking good! The best Pride and Prejudice retelling have ever read. Ibi captures the essence of the characters and the story and at the same time, it feels honest and from this century (sorry not sorry authors, but some of you really need to learn about teen slang). Zuri is an Afro Latinx teen whose whole world is changing, even if she doesn't want it to. The love Zuri has for people is so clear from the start. I feel like many retellings miss this point of the Bennet's sisterhood, that they really love each other ALL OF THEM, and it makes me so sad. I didn't have that problem here at all, the sisters give me so much happiness. And all the small details that make me feel at home too, all these things that made up my Latinx community and it feels like a part of myself.
TW: Death of a family member, leaked of nude photos
---
Have you read or are you planning to read any of these books?
What were your favorite March reads?
---
So much love,